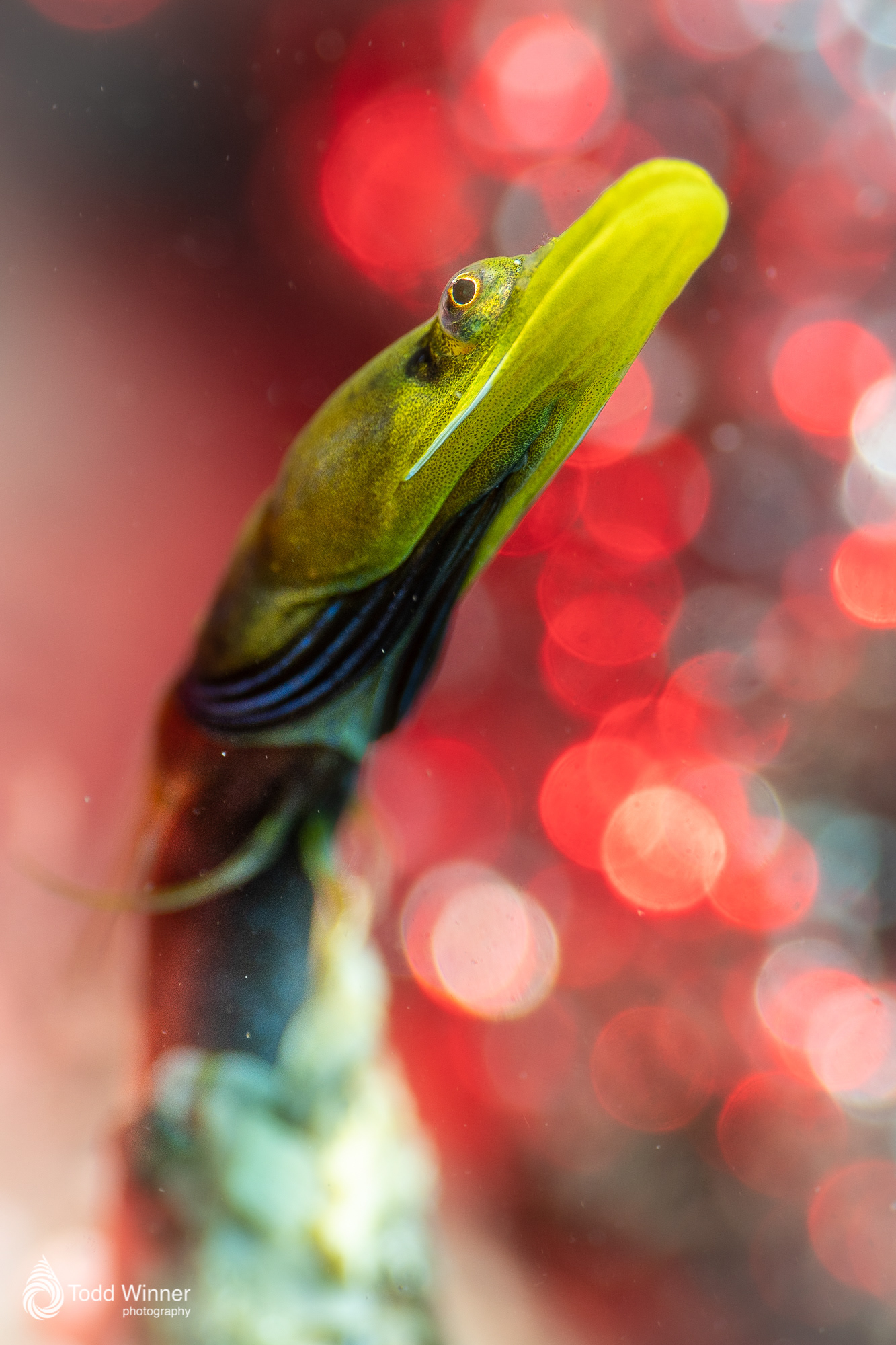 Take advantage of one of the finest macro sites in the world, Blue Heron Bridge, located in West Palm Beach, FL. This is a 3-day photo clinic covering everything from basic to advanced techniques. The diversity of life at the Blue Heron Bridge dive site is unlike anything else in the tropical Atlantic. Unusual critters like seahorses, frogfish, pipefish, sea robins, batfish, stargazers, nudibranchs, and flatworms, are common sightings.  A host of juveniles start their lives in this protected area before moving out on the reef. Tropical angelfish, spadefish, barracuda, and jacks are found amongst the bridge pilings. Eagle rays and stingrays feed in the sand flats, and manatees are even seen on occasion.
The course includes an intro and set up class at
REEF PHOTO
in Fort Lauderdale on Thursday night followed by 3 days of diving and classroom. The dive site is quite shallow so we typically get in nice long dives, up to 2hrs!  Classes are held at
PURA VIDA DIVERS
in Riviera Beach just a few blocks from Blue Heron Bridge. They also supply tanks and weights included with the course. For more information and to sign up, please click the link to REEF PHOTO located below.